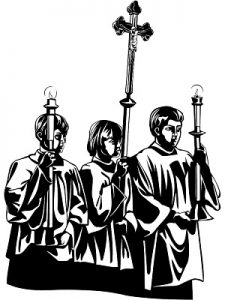 Serving at the altar is a fantastic way to draw closer to Christ, Pope Francis has said, and we here at Holy Comforter heartily agree. Children who have received their First Communion are eligible to serve. It is a wonderful sight to see so many young Catholics in our parish who are eager to serve the Lord at the Holy Sacrifice of the Mass.
Training is required before serving, so please contact our coordinator, Daniel Kirkland, to get started and fill out the form below. In addition to one-on-one assistance from our more experienced servers, we also regularly offer group-setting training and refresher courses.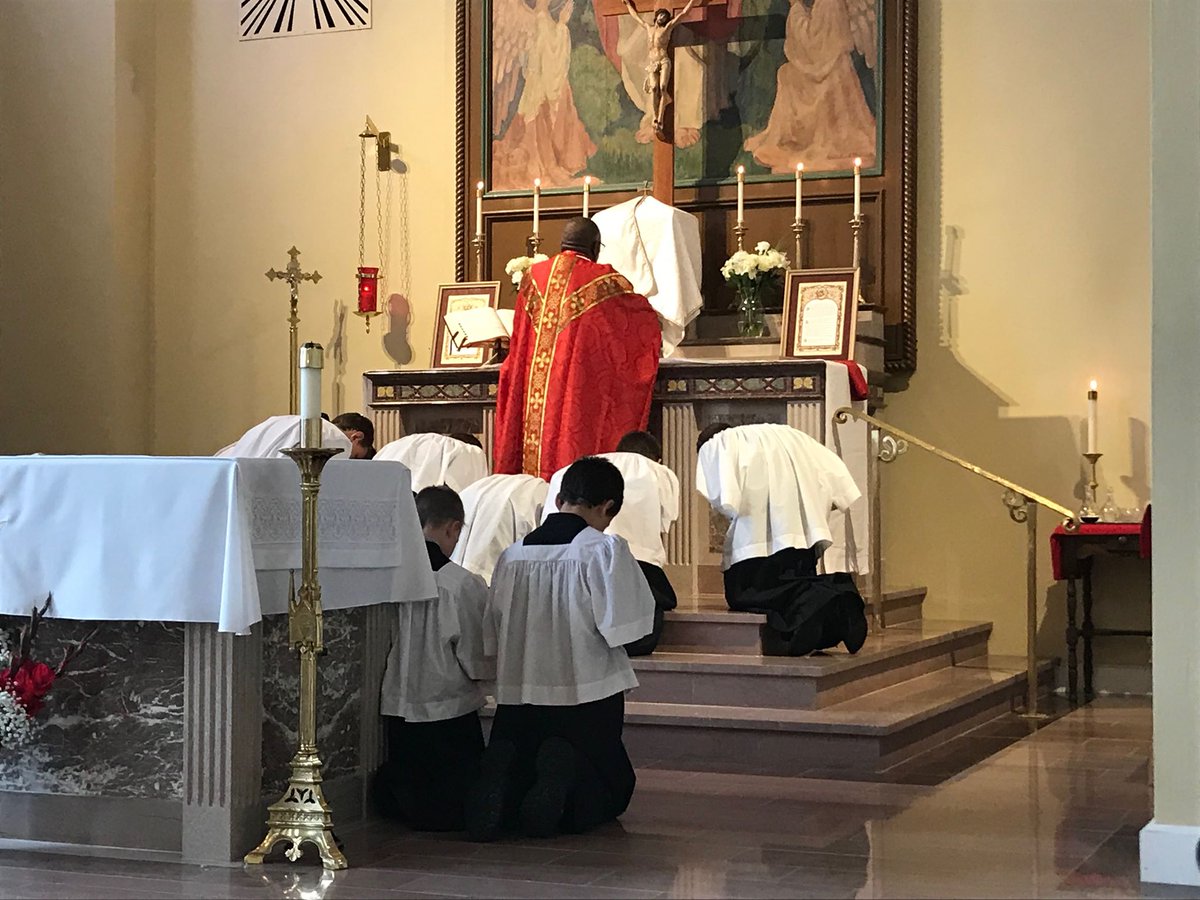 While it is typical for young people to serve at the altar, the duties of an acolyte can be performed by anyone, man or woman, of any age. So even if you're just young at heart, if you feel the Lord is calling you to this ministry, do not hesitate to respond to that call! The adults in our ministry serve at the 5pm Saturday Mass, and we always need more! Contact Daniel Kirkland to learn more.