Welcome message from our pastor, Fr. Joseph Mary:
Welcome to Holy Comforter Roman Catholic Parish Website. I am delighted you found your way to our Parish Family. I hope you enjoy this short time of getting to know our parish community better. Thank you for your interest and many blessings to you and your loved ones. I strongly believe that as you browse through the different ministries and activities that take place at this parish, you will be inspired to live out your faith in a more profound way.
"Come Holy Spirit enkindle your love into the hearts of the Faithful"     Fr. Joseph Mary Lukyamuzi,  Pastor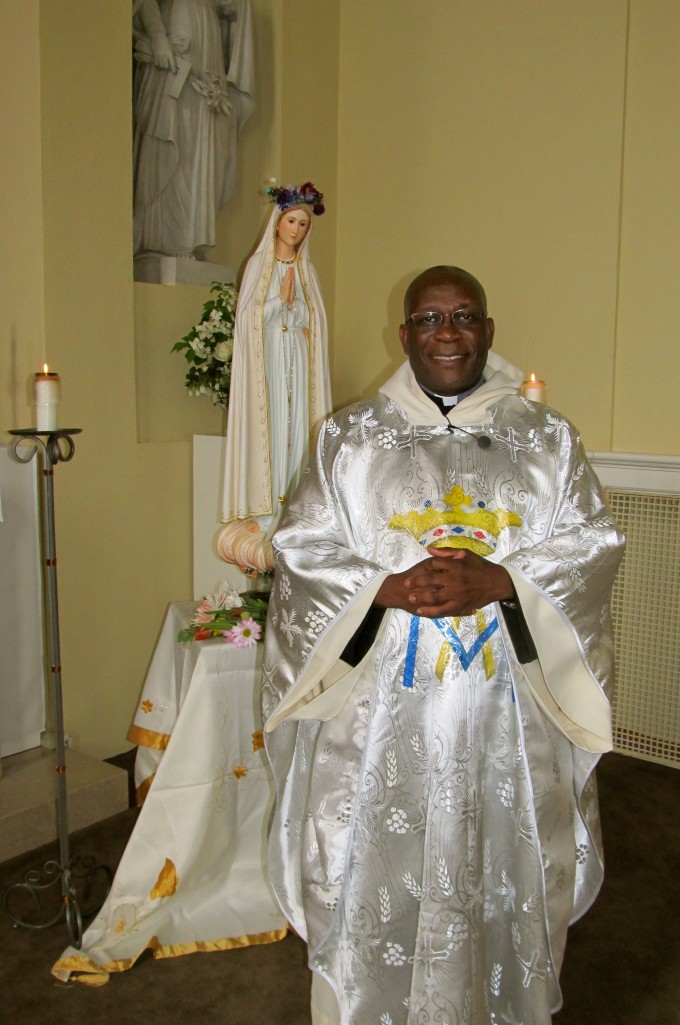 Holy Comforter Catholic Church
OUR MISSION STATEMENT
We, the members of Holy Comforter Catholic Church, given life by God, offered
salvation by Jesus Christ, and led by the Holy Spirit, believe that we are
called to worship, discipleship, outreach, and evangelization within our parish
and to the downtown community, consistent with the teachings of the Holy Roman
Catholic Church.