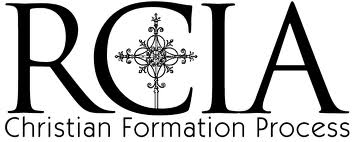 The Rite of Christian Initiation of Adults (RCIA) is a journey for people that begins with inquiry about the Catholic faith. No commitment is needed to participate in inquiry sessions. If you agree with what you learn about the Catholic faith through the inquiry sessions, and want to move further into the RCIA, you will prepare for the celebration of the Sacraments of Initiation. Do you want to understand why the Catholic Church teaches what it teaches? Are you interested in finding out more about Catholicism? Do you know someone who may want to become a Catholic? Are you a baptized, but not confirmed, Catholic who wants to complete the process of initiation?
What is the RCIA Process?
RCIA is a process of inquiry, class sessions, discernment, prayer, commitment and finally the celebration of the Sacraments of Initiation: Baptism, Confirmation and the Eucharist.
Becoming a Catholic is a journey. A person enters the life of the Church through periods of study, faith sharing, scripture reflection, and rites. The usual culmination of the RCIA process is held during the Easter Vigil. RCIA is just the beginning of a lifelong journey of faith.
Who Should Consider the RCIA Process?
Adults who…
Want to learn more about what the Catholic Church teaches;
Have never been baptized;
Have been baptized in another Christian denomination and wish to become Catholic.
Were baptized Catholic as infants, but who have not had religious formation in the Catholic faith;
Were baptized Catholic as infants, but who have not celebrated the Sacraments of Confirmation or Communion.
Have been fully initiated, but would like to learn more about their Catholic faith. You too are welcome to attend RCIA class sessions.
Inquiry Sessions at Holy Comforter
Holy Comforter offers the RCIA program for those who wish to inquire about the Catholic faith. A person may begin the journey by contacting our Director of Religious Education, Melinda Wells at (434) 295-6559.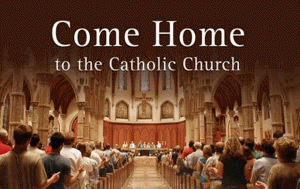 Click above to see a wonderful two minute video about Catholicism in a nutshell.