The Pro-Life Action Ministry coordinates and promotes pro-life events in the parish and in the community in accordance with the U.S. Catholic Bishops and diocesan recommendations to support life from conception to natural death.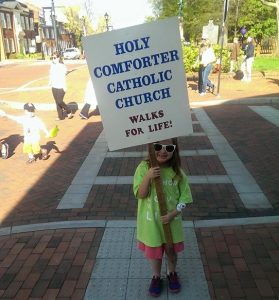 Walk For Life to support the Pregnancy Centers of Central Virginia
The annual Walk For Life to benefit the Pregnancy Centers of Central Virginia took place on Saturday, April 29, at 9 am. The walk began at First Baptist Church on Park St and proceeded through the Downtown Mall.
For more information on the walk, which was bolstered by two other walks in Culpeper and Orange, and how you can get involved, please visit: www.iwalk4lifeva.org
Baby bottle campaign raises nearly $2,400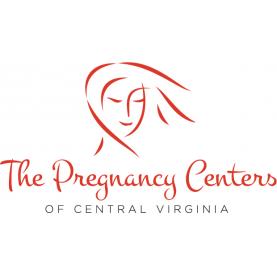 We are proud to have participated in the Pregnancy Centers of Central Virginia's 2017 baby bottle campaign. Nearly 60% of the bottles that were distributed as part of the drive were returned and we as a parish raised $2,393 for the pregnancy centers. Thank you so much for your generosity. This was an amazing result, especially for an inaugural campaign, and your donations will do immense good for children, born and unborn, and vulnerable mothers right here in our community.
LINKS