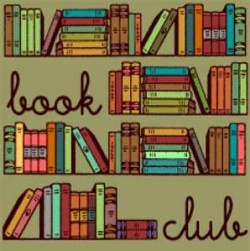 The New Evangelization Committee is forming Catholics: Engaged in Spiritual Study as part of our effort to reach out to parishioners and offer opportunities to enrich your spirituality.
While we will have meetings for those so inclined, all parishioners are urged to consider participating in the reading, even if you won't be attending the meetings.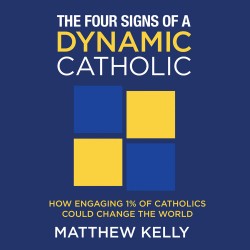 Our first book will be Matthew Kelly's "The Four Signs of a Dynamic Catholic".  Many will recall that this book was given out during the Christmas season in 2012.  Therefore, many parishioners already have this book and those who don't could probably borrow a copy from another parishioner.  Alternatively, you can visit www.dynamiccatholic.com and order a copy.
Matthew and his group did extensive research in parishes across America to determine what makes an "engaged" Catholic.  They found that, on average, about 7% of parishioners are fully "engaged" in Catholic life.  They determined that the most common practices of these engaged Catholics include an active prayer life, regular spiritual reading & study, generosity of spirit, and evangelization, that is, a willingness to share their faith with others.
We will read this book together and drill down into these "signs" and learn the best practices of Catholics who are well along the road of the spiritual life.  In so doing, we may all discover gaps in our spiritual lives and suggestions and guidance on how to fill those gaps to grow in holiness.
We have not worked out all the details, but will probably meet once per month between the Sunday Masses.  Your suggestions in this regard are welcome.
We hope to have a "blog" on the parish website to record our progress and offer thoughts on what we are learning.
Our parish is probably like most parishes with 7% of our parishioners actively "engaged" and involved in both the spiritual life and the life of the parish.  These 7% can be found actively involved in the various ministries, organizations, and activities of the parish.  What if through our efforts we are able to increase our "engaged" parishioners by 1%, 2%, or more?  We invite you to come along for the journey.
Contact [email protected] or 434.295.7820 with questions or suggestions.
Catholics:  Engaged in Spiritual Study:  The New Evangelization Committee is pleased to announce our first spiritual study book and meetings.  We will read and discuss "The Four Signs of a Dynamic Catholic" by Matthew Kelly.  Our meetings will take place between the Sunday Masses in the chapel on April 27 and May 4 & 11.  Copies of the book were widely given out at Christmas 2012, so ask around and you can probably borrow a copy.  Otherwise, copies can be obtained @ www.dynamiccatholic.com.  Our curriculum will be chapters 1 & 2 on 4/27, 3 & 4 on 5/4, and 5 & 6 on 5/11.  Parishioners who won't be able to attend the meetings are invited to read along and follow a brief discussion of the book & meetings on the Holy Comforter Website Blog.  Interested in growth of the spiritual life?  Dynamic Catholic did nationwide research on the qualities that "engaged" Catholics commonly share, and the results and associated spiritual helps are in this book.  Our goal is to become a parish of engaged Catholics.  Please join us.  Questions & comments should be directed to Steve Ham @ [email protected] or 434.295.7820.
Another opportunity for spiritual study through a book club is the ongoing book club at http://rcspiritualdirection.com/blog/topics/book-club.  There is archival information on previous spiritual books that have been studied as well as a current book, reading assignment, study guide, and blog updates.
See Summary of the  Sessions in the Holy Comforter Blog