Mass is now offered in Crozet at The Field School every Sunday at 10 am. Our celebrants include Fr. Joseph Mary Lukyamuzi, pastor of Holy Comforter Church, and Fr. Dan Kelly. 
We received recognition from the late Bishop Francis X. DiLorenzo as a mission congregation, under the supervision of Holy Comforter and are working toward becoming a new parish. Please check this page and our Facebook page for updates. 
Weekly collections help support the continued offering of Mass in Crozet. Checks should be made out to Holy Comforter Catholic Church, with Crozet Mission in the notes.
We have established our Building Fund. If you would like to donate, make your checks payable to Holy Comforter Catholic Church with Crozet Building Fund in the notes. On the second Sunday of the month, the second collection will be for the Building Fund. We also have the option for Online Giving. Click on the Online Giving image in the right column and follow the steps to register. After you are registered, you can set up recurring donations to the Crozet Mission and Building Fund. 
Help with set-up is always welcome. Please arrive at the Field School at 8:15 am.

Please remember to bring canned

 goods/non-perishable food and toiletries to Mass. Items should be placed in the box near the entry.

Stay after Mass for fellowship, and we can always use help putting chairs away!
---
Volunteers Needed for Mass:

More people are needed to help with setup, Mass duties and cleanup. Please email us at 
crozetmass@gmail.com
 if you can join in the effort.
Additional volunteer opportunities:
Eucharistic Ministers:

 Extraordinary Ministers of Holy Communion are needed for Mass.  

Music Ministry:  

Music Ministry welcomes musicians and singers to help with Mass. Also needed: set up crew and sound technician.

Parish Life:

 Sunday coffee volunteers, picnic, special events, and more. 

Acolytes are needed to help serve at Mass. This is a wonderful experience for anyone… young, old or in-between. Anyone who has received his first communion is eligible to learn to serve.
Contact Information:
---
Parish Registration and Christian Formation program
 We are pleased to offer you Parish Registration and to have our own Christian Formation program.
1. Crozet Catholic Community Registration Form for the mission/parish that needs to be filled out to become a member of the mission.
2. 
Christian Formation Registration Form
 for religious education classes K-12. Our program will be  family catechesis (home based) with opportunities for group gatherings for high school students. The program will be FREE for the first year. 
Every family registering for Christian Formation MUST fill out a Crozet Catholic Community mission/parish registration form.
All forms can be brought to our Crozet Mass and put into the collection basket or turned in at the information table. You may also mail the completed forms  to Crozet Catholic Community c/o Holy Comforter. The address is on the back of all forms.
---
Mark your calendars with these 2018 dates:
Sunday, April 29   First Holy Communion retreat and practice after Mass
Sunday, May 13    First Holy Communion on Mother's Day
---
Confirmation Candidates: Confirmation meetings will be held in the firehouse after Mass on
 Confirmation will be Monday, May 14, 7:00 PM at Incarnation Church with Bishop Knestout.
---
High School Christian Formation: All high school meetings are held in the Western Ridge clubhouse after Mass on
---
Photo Gallery (click for larger images)
---
Our History: January 2017
Crozet Mass Group — granted Mission Church Status and Holy Comforter will be the sponsoring sister parish.
---
Parking and Directions:
Parking for this Mass is available at The Field School, and overflow can also park across the street at Crozet Elementary School.
Field School Address:   1408 Crozet Ave, Crozet, VA 22932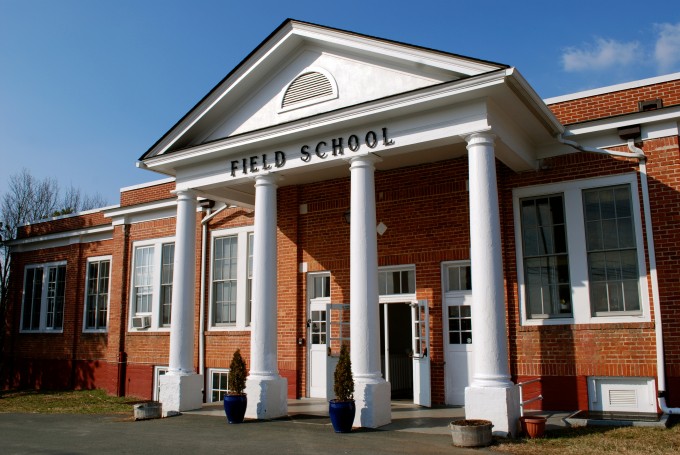 Directions & Map:
---
Crozet Catholic Community: Committees and Chairpersons
Parish Council Chairperson: Mike Marshall
Worship: Julie Balik
Finance: Frank Cerrone
Stewardship: TBD
Music: Robin Prudencio
Social Ministry: Ellie Kroeger
Parish Life: Lori Mohr Pedersen
Christian Formation: Regina Grammatico &  Denise Wilcox
Communications: Betty Groth
If you have a suggestion on how to improve the Mass at the Field School or strengthen the Catholic community of western Albemarle, please send your idea to crozetmass@gmail.com.