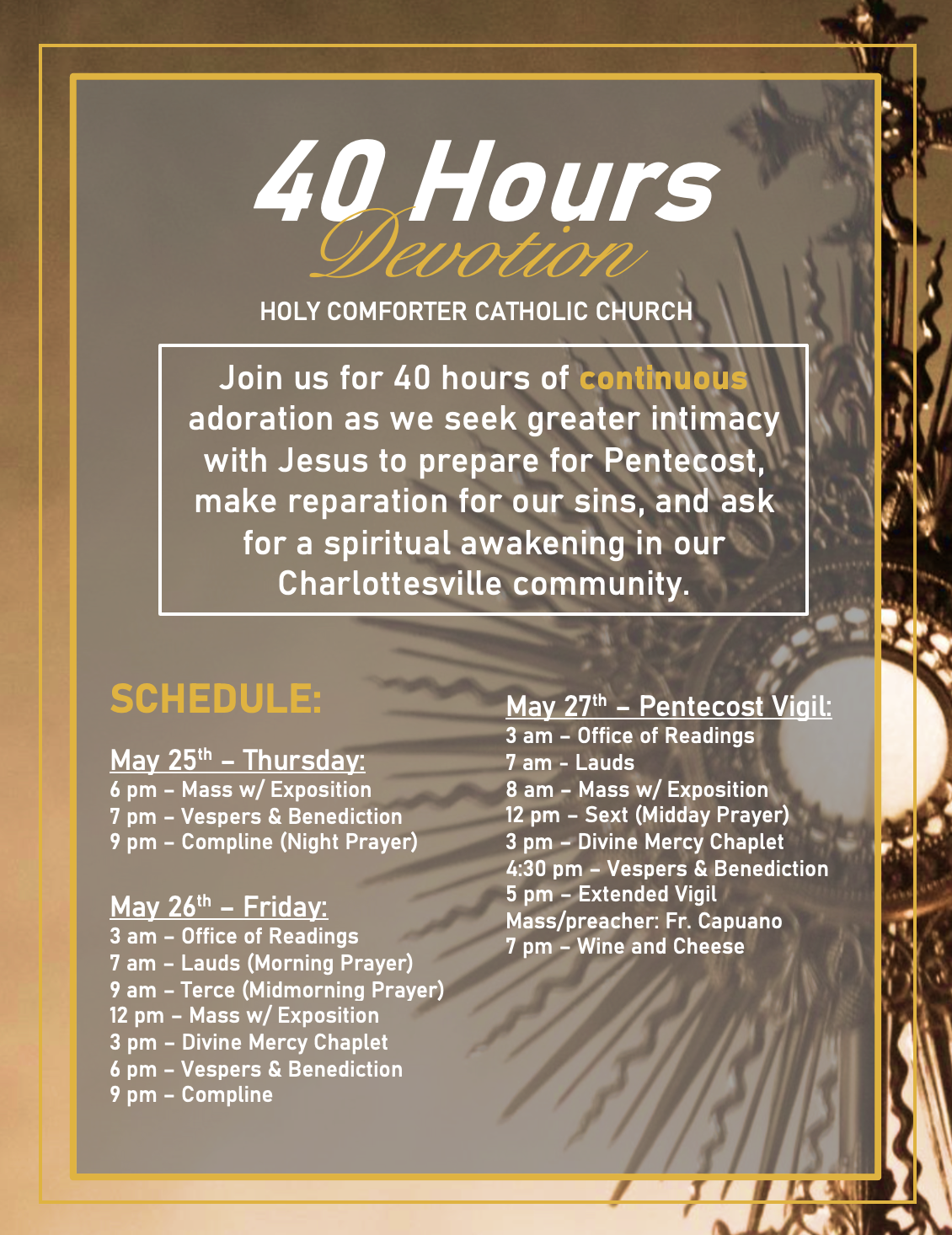 We will prepare for our Parish Feast Day of Pentecost with our second annual 40 Hours Devotion starting Thursday, May 25th.
Exposition of the Blessed Sacrament begins with a Mass of Exposition and continues uninterrupted for two days, ending with Solemn Vespers, Benediction, and a Mass of Reposition (Pentecost Vigil).
Mass on Thursday, May 25th will be at 6pm to start these 40 hours. The devotion will culminate with an ancient, extended form of the Pentecost Vigil Mass on Saturday, May 27th. Solemn Vespers will begin that day at 4:30 PM, followed immediately by Mass, which is expected to run an extra 30-45 minutes. Fr. Capuano will be our guest preacher that day! All are invited to a wine and cheese reception after Mass.
During this time we will pray the Liturgy of the Hours, the Rosary and the Chaplet of Divine Mercy. Join us anytime between Thursday evening and Saturday evening and spend time with Our Lord!
Sign up in the Commons or follow this link.
A few notes:
We need two adorers committed to each hour, though more are obviously welcome to visit!
You are welcome to sign up for multiple hours.
A code will be shared with parishioners who have holy hours between 10pm and 6am.
Minors need to be accompanied by an adult.